Training FloEFD / Solidworks Flow Simulation
FloEFD / Solidworks Flow Simulation-software courses we offer are:
Basic training
This 3-day course contains:
Day 1: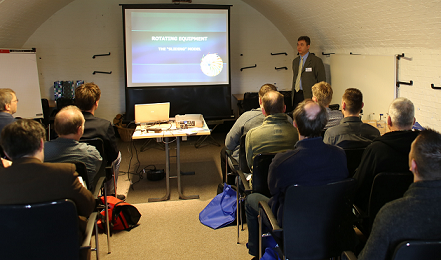 Introduction / starting exercise
Presentations FloEFD use
Lunch
Exercise flow and heat transfer with FloEFD
Presentations basic theory FloEFD / CFD
Day 2:
Presentations FloEFD theory and use
Exercise adapted to practical use
Lunch
Exercise adapted to practical use
Starting one's own project
About two weeks later the third day is organized. This way you've had the opportunity to practice and have the possibility to solve possible problems. Also this day you may bring your own projects to start up.
Advanced / Custom Training
Are you experienced in the basics of FloEFD and would you like to extend your knowledge? Topics we can teach in the advanced training are:
Advanced meshing: Real Geometry technology, multi CV cells, solution adaptive refinement. Manual refinement
Radiation modeling, 3 radiation models: DT, DO, MC
Multiphase modeling with FloEFD:
Humidity
Condensation (and film condensation)
Steam
Cavitation
Particle tracing – Erosion and accumulation
HVAC and the HVAC module
Fire (ventilation)
Advanced module:
Parametric study and project management
Rotating domains – meshing and convergence
Porous medium with heat transfer
Personal suggestions are welcome.
Update / Refresh training
To get acquainted with new functions in a software update or to refresh your knowledge we offer a special training. The content of this training is determined in consultation with the attendees.